21 February 2013
Posted by Kevin J.
729 views
No Comment
The 2013 Daytona 500 is already an historic one, with Danica Patrick being the first female to ever earn a pole position in NASCAR's highest division. Fanatics salutes NASCAR and race fans everywhere with our collection of Daytona 500 Gear. We have all the best Daytona 500 Merchandise, including NASCAR T-Shirts, Hats and more for all your favorite drivers, so you can display your NASCAR fandom from the stands or the sofa. In honor of the 55th running in Daytona, we now take a look at the Best Daytona 500 Finishes in  history:
#5: 1988 Daytona 500 – Father vs. Son
The 1988 Daytona 500 will go down in history for two reasons: One, it was the first NASCAR race to feature mandatory restrictor plates to and second, Bobby Allison defeated his son, Davey.
In an historic finish, a miscalculation by the younger Allison allowed father, Bobby, to hold onto his final lap leap and hit the checkered flag as the oldest driver to ever win the Daytona 500. The race was also made memorable by a spectacular crash involving fan favorite Richard Petty, in which his vehicle rolled over eight times only to be hit by Brett Bodine's #15 car. All drivers would walk away uninjured. The 1988 race was also the third 1st- and 2nd-place finish by a father and son in a NASCAR Cup Series race.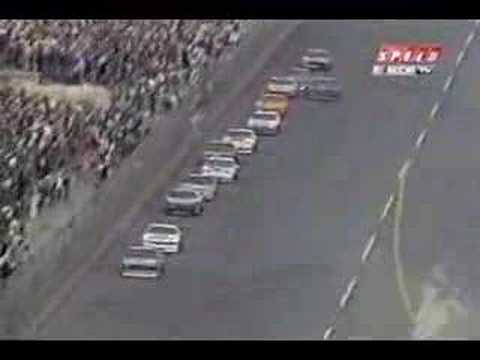 #4: 2007 Daytona 500 – The Photo Finish
One of the closest finishes in Daytona history: That's how the 2007 Daytona 500 is often remembered. While many hoped fan favorite Mark Martin would finally grab the checkered flag on his 29th career Daytona start, it was not to be on that fateful February day. But, Martin did come ever so close.
Mark Martin led 26 laps, including leading going into the final lap at Daytona. Yet, when Kyle Busch got loose on lap 199, a pileup ensued that would alter the fate of the final lap for everyone. Instead of freezing the field under a caution flag, NASCAR allowed Mark Martin and Kevin Harvick, both unscathed by the aforementioned wreck, to race to the checkered flag. Harvick and Martin took part in a memorable drag race to the finish, with Harvick's #29 car just edging Martin's #1 with a winning margin of .02 seconds.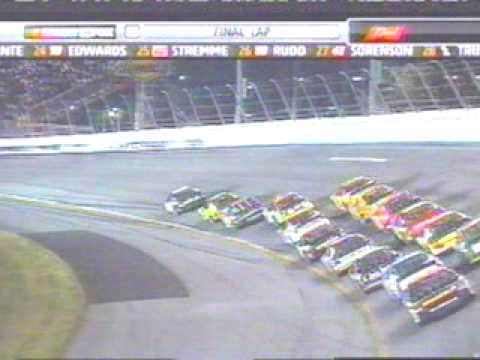 #3: 1979 Daytona 500 – A 'Hello' to Arms
While the 1979 made TV history for being the first 500-mile race to be fully broadcast on television; it also became historic for the fight that unfolded off the track.
CBS made television history, when they decided to air the first-ever flag-to-flag car race. As it would happen, much of the East Coast at the time was kept indoors due to a snowstorm, ensuring a higher than normal viewership. A rain delay only served to heighten the anticipation both on the track and in the houses all over North America. While 1979 would become Richard Petty's 6th-ever Daytona 500 win, it would also make headlines for something entirely different. During the last lap of the race, as both racers were dueling to a win, Donnie Allison blocked a passing Cale Yarborough attempt, causing a crash that allowed Petty to win the race. Yet, while Petty was holding off the likes of A.J. Foyt and Darrell Waltrip, Allison and Yarborough were at each other's throats. Fifteen million people watched the fight between Yarborough and Allison, as the race made national headlines and helped establish NASCAR as a major American sport.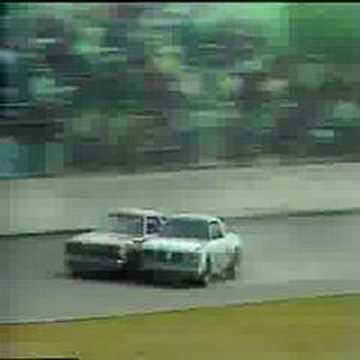 #2: 1998 Daytona 500 – Thanks for the Memories
After coming close so many times before, Dale Earnhardt finally grabbed a victory at "The Great American race" in 1998.
Earnhardt had famously struggled to win at Daytona, coming close but never grabbing the checkered flag. Until that day in February, Earnhardt had remained winless in 59 previous starts. It was both Earnhardt's 20th career start at Daytona and CBS 20th consecutive broadcast of the race. Yet, Earnhardt prevailed in winning at the third-fastest Daytona 500 ever. What made this race historic, though, was its ending. As "The Intimidator" cruised into victory lane, a few hundred friends and foes gathered to congratulate Earnhardt in a move of sportsmanship rarely seen at such a prestigious event. It was an emotional win and perhaps the biggest of Earnhardt's career.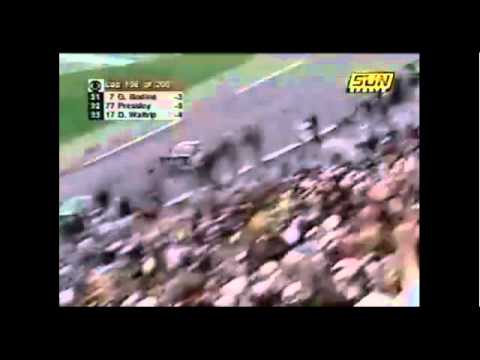 #1: 1976 Daytona 500 – Close Call
Many NASCAR historians rank the 1976 running of the Daytona 500 as the best finish ever. Whether you agree with that statement or not, you can't argue with the fact that it was definitely one of the craziest finishes in Daytona history.
Richard Petty came mere inches from winning another Daytona 500 victory and would have, too, if not for what occurred on the final lap in '76. With Petty leading the race going into the last lap, David Pearson narrowly passed him on the backstretch. Petty attempted to turn under Pearson, but could not clear his car. Both cars were damaged as the drivers spun into the infield, just short of the finish line. Yet, Petty's car suffered most and shut down as Pearson's battled behemoth just passed on the infield grass to grab the checkered flag. Petty would finish second with his crew pushing his car over the finish line.